Meet College Station Chiropractor Dr. Dan Bettiol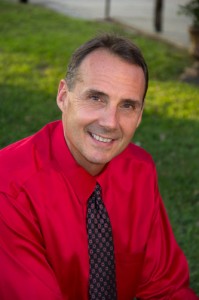 How It All Began
Dr. Dan Bettiol started out as an athlete, competing in long-distance canoe racing. Early on in one fateful race, his seat broke. He was forced to paddle for over 50 miles with one hip a few inches lower than the other—a terrible position for any distance competition. After the race, his back and hips hurt so badly he was unable get out of his canoe without assistance. After four days of intense low back pain, his beloved grandmother insisted he see her chiropractor.
"When I got on the table, Dr. Joe Tabone adjusted me in every possible direction…scared the heck out of me. However, as soon as I stood up, I knew he had done something miraculous. My pain was reduced by 80%. It was at that instant that I knew I wanted to be a chiropractor."
A New York Graduate
Dr. Dan attended New York Chiropractic College in Seneca Falls, NY, graduating Magna Cum Laude in 1995. He started practicing in August of 1995 in upstate New York, before moving to College Station in 2004.
Affiliations, Awards and Recognitions
Dr. Dan is currently involved in or recognized by the following organizations:
American Chiropractic Association
International Chiropractic Association
Texas Chiropractic Association
New York Chiropractic Council
Pennsylvania Chiropractic Federation
#1 Rated Doctor of Chiropractic on Bryan/College Station Angie's List
Fastest Growing Chiropractic practice in Upstate New York region – 1995-1997
An Advocate For Your Greatest Healing
As a chiropractor, Dr. Dan loves helping those who've been told the only way to feel better is through drugs and medications. "I enjoy showing patients how they can heal through natural means: chiropractic, homeopathy, herbalism, nutrition, hydration, and more. Taking people from one mindset, and reframing them to realize the healing power that is within themselves is so great."
"Sometimes it's a challenge to help people realize their capacity for healing, and that they can think for themselves and make decisions about their own health. I want to empower you in this way, by providing you with the information you'll need to decide what's best for you and your loved ones."
"One of my greatest accomplishments is that roughly HALF of all my new patients have never experienced chiropractic. I feel honored to be the first chiropractor to introduce a person to our great natural health profession. For that, I am very grateful."
Embracing Life and Keeping it Simple
Dr. Dan is open and honest with all of his patients. He understands how difficult it can be to maintain a perfectly healthy life and can relate to you on your journey. "I struggle and have struggled with many of the same things as you might have, such as weight loss and handling the stresses of life." Dr. Dan specializes in providing his patients with extensive wellness education tools and tips to help you reach optimum health and wellness. "We're in this together."
When not at his practice, Dr. Dan loves spending time with his two kids, and two dogs, and swimming in their backyard pool. He's an active supporter of his local no-kill pet shelter, Scotty's House program for sexually-abused children, and also the Still Creek Ranch.
"If there's one thing I want you to know, it's that you can trust in me. If I can help you, I will tell you. If I cannot help you, I can assure that I will tell you that also."
Call (979) 587-1200 today to meet Dr. Dan and his caring team.